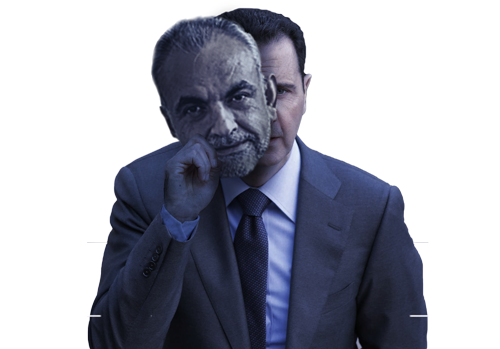 Amjad Douba
Date of birth: 1969
Jurisdiction: Businessman
Amjad Douba was born in 1969. He is the son of former Brigadier General Muhammad Douba, and the nephew of Lieutenant General 'Ali Douba, former director of the Military Intelligence Directorate under Hafez al-Assad.
Before he was 18, Douba was sent as part of a student delegation to Russia in 1986 to benefit from the positions of his father, Brigadier General Muhammad Douba, and his uncle, Lieutenant General 'Ali Douba. In Russia, Douba studied Urban Planning and started his first commercial enterprise. He attempted to present himself as a self-made man who had started with nothing. As Douba once said in an interview, "I was so happy when I returned to Syria with my first commercial deal, which I secured as student. I think that the value of this deal was no more than 200,000 Syrian pounds – which was nothing in dollars at the time – and involved trade in basic goods.[1]"
After graduating, Douba settled in Russia in the early 1990s. He widened his commercial activities, becoming especially involved the exportation of foodstuffs and dry goods to Russia, and supplying Syria with iron and wood.
Douba also purchased several commercial stores, repaired them, and re-invested in them directly or by renting them out. He then entered the following fields: media, restaurants, coffee, tourism, and travel. Douba has been considered one of the founders of the Syrian expatriate community in Moscow since it held its first conference.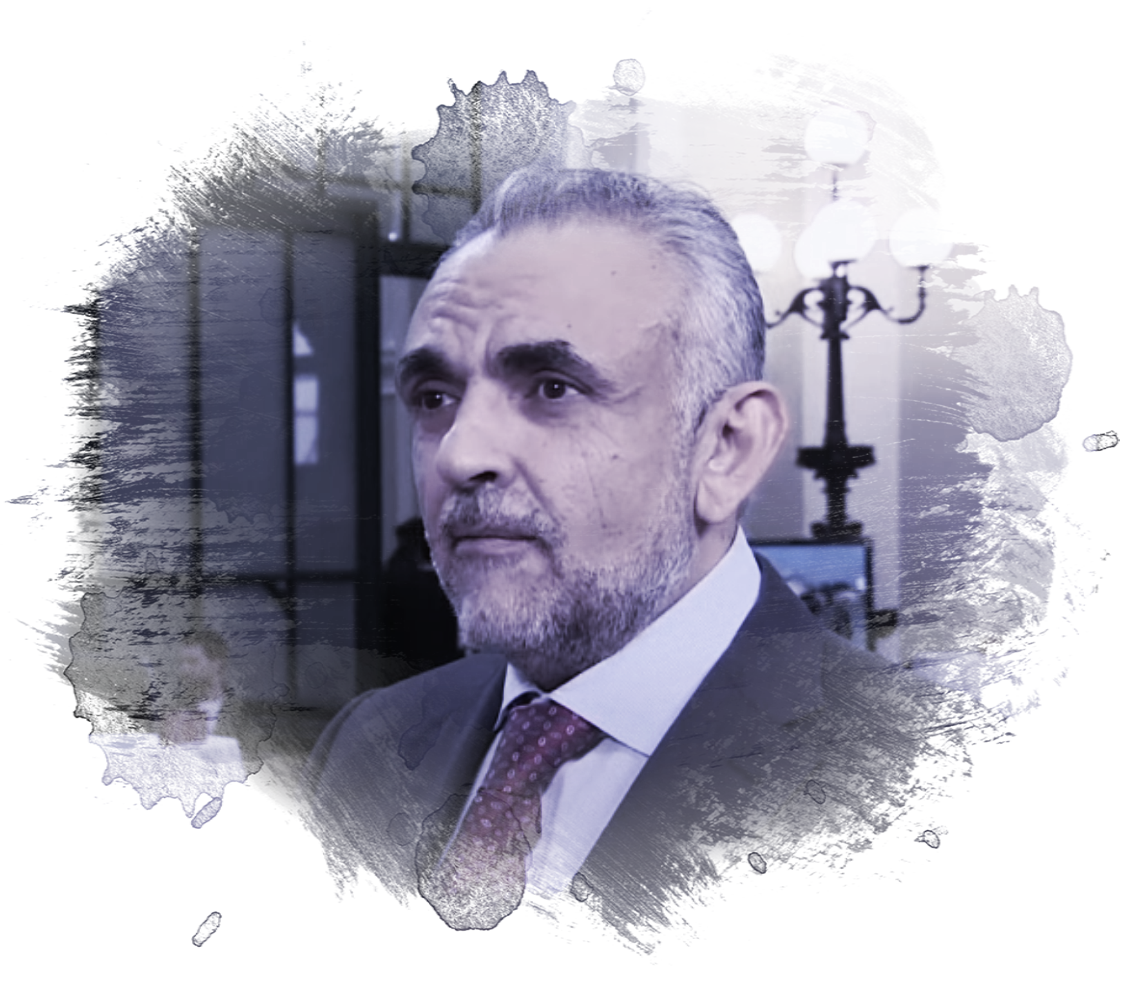 Hassan 'Abd al-Rahman, managing editor of Entrepreneur al-'Arabiyyah, interviewed Amjad Douba in 2017. According to Rahman, "It is very difficult to glean any information on how he got started, on his current business activities, or on how he raised his capital. It seems that his real prestige isn't in what he has accomplished on the financial end of things, but rather the friendships that he has made, which make him one of the most prominent Arab citizens in Moscow[2]."
Sources confirm Amjad's dependence on capital accumulated by his father, Muhammad Douba, gathered when he was head of the Military Intelligence Directorate in Aleppo between 1974 and 1979. Muhammad Douba accumulated his wealth through administrative corruption, bribes, and fees that he imposed on the people of Aleppo. He also acquired illegitimate oil wealth during his appointment as president of an oil storage company in Tartous, and during an 11-year stint as director of the Syrian Petroleum Company.
Brigadier General Muhammad Douba is also accused of being involved in smuggling Iraqi oil to Israel through the Haifa refinery. Douba was acquitted of this crime, while others were convicted and secretly executed in Damascus.
Amjad Douba is considered a major partner in Ugarit for Commerce, which specializes in the manufacture of carbonated drinks and juices. He owns a number of companies, the most important of which is Amba for Commerce, which he directs in partnership with Bushra 'Ali Ismai'il. He is a general manager and founding partner of Imdad for Commerce and Distribution, Tajawwul for Travel and Organizing Touristic Trips, and other companies through which he has achieved favorable commercial agreements with Russia – especially in citrus exports – by exploiting his father's commercial influence.
Amjad Douba is accused of employing his companies to launder money for the Syrian regime. He is a trusted façade for the regime in Russia. Although he works there as a resident and businessman, informally he enjoys a higher station than an ambassador.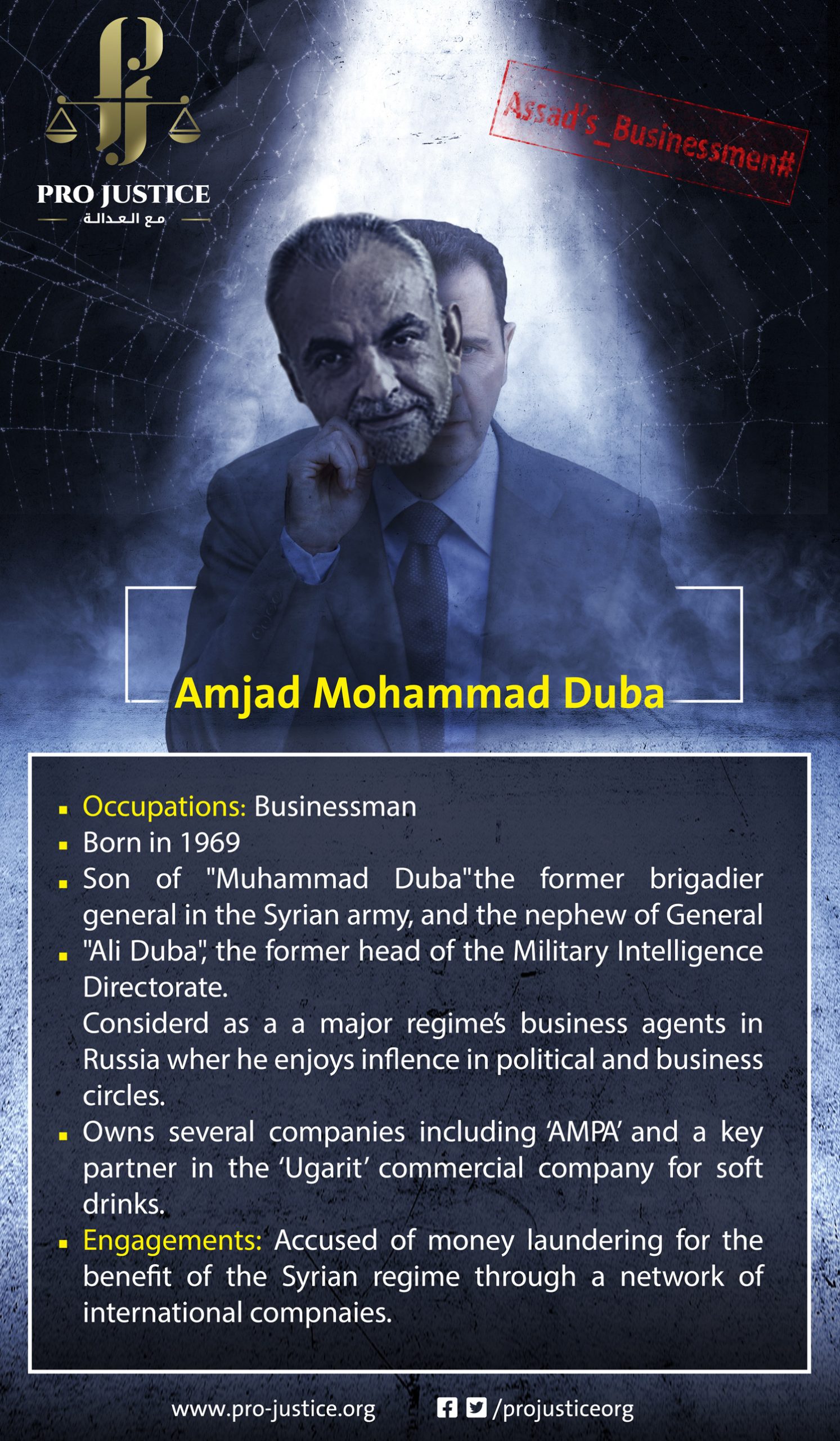 [1] Entrepreneur al-'Arabiyyah, "Amjad Duba: The best investment is not the most expensive," https://goo.gl/GTAVco
[2] Ibid.