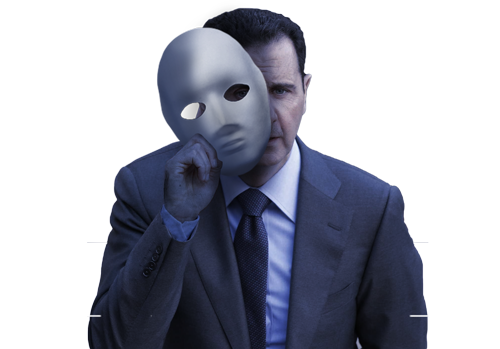 Atiya Khoury
Place of birth: Homs 1971
Jurisdiction: Businessman
Atiah Mtanius Khouri (originally from Kfarram, a village in the north-west of Homs city), has strong ties with Rami Makhlouf and Adib Mayaleh (former governor of the Central Bank of Syria). As a result of those partnerships, the regime gave preference to  his company, Attia Khoury for Marketing and Commercial Industry – MARCO, which operates in three sectors: vegetables and fruits, marble, and natural stones, and chemicals.
Khouri also established two companies, Moneta for Money Transfers, and Khouri & Khalili Money Transfers (in partnership with Jordanian businessman Ayman al-Khalili).
There are accusations against Khouri of using the Moneta to elude the sanctions imposed on the Syrian regime, as his company is active in money transferring between Russia, Syria, and Lebanon.
In addition to the accusations of laundering money for the regime, there are other accusations against Khouri of buying oil from the Islamic State, in partnership with Mdallal Khouri and in collaboration with Adib Mayaleh.
As a result of his ties to the Makhlouf family, they assigned him to run several companies for them, under his name, so he became a member of the circle of the regime figures and one of the businessmen the regime leans on to elude sanctions.
On Jul. 21, 2016, the US Treasury listed Atiah Khouri's name among other names of businessmen and companies affiliated with Khouri (Mdallal Khouri, Ali Aws, and Youssef Arbash) on their list of sanctions. The US Treasury also imposed sanctions on Moneta Money Transfers.
Although he is on the sanctions list, Atiah Khoury managed to get residency in Hungary, for 300,000 dollars, through one of the programs initiated by the Hungarian government, and now he can move all through Europe with that residency.
Atiah Khouri is still working in Rami Makhlouf's shadow companies in the EU, and owns a whole network of agents he planted all over Europe, to help the regime elude the sanctions.