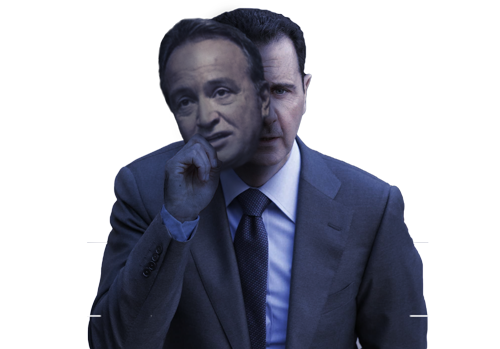 Mazen al-Tarazi
Place of birth: Sidnaya, 1962
Jurisdiction: Businessman
Mazen al-Tarazi has spent more than 30 years of his life abroad in Kuwait, where he began his career as a regular employee in Kuwaiti newspapers like al-Ra'i al-'Am and al-Anba'. He then became an executive at the al-Waseet newspaper and moved from there to al-Siyasah. From there, he began to expand his commercial activity, becoming the head of the National Company for Airplanes in Syria, a founding partner in Syria's Group Four, Nama for Commerce and Contracting in Syria, Tanmiyya for Oil Services in Lebanon, the Dar al-Hadaf publisher in Lebanon, the al-Hadaf advertising newspaper in Lebanon, and the Marketing Group for Publicity, Advertising, Publishing, and Distribution in Kuwait, the al-Ghad and al-Waseet newspapers in Jordan, and the British General Commerce Company in Britain.
Tarazi holds British and Canadian nationality in addition to his Syrian nationality. Most of his commercial activity is focused in Kuwait, where he owns companies with a Kuwaiti officer. This permits him additional influence there. He also owns companies with the Kuwaiti businessman 'Abd al-Rahman Ma'ruf, and enjoys wide relations with certain politicians, media figures, and foreign diplomats in Kuwait. But at the same time, he enjoys close connections to the leaders of the Syrian regime. He provided 500 computers to the Syrian premiership in 2002 to support what he called the "march of development and modernization led by the leader, Bashar al-Assad."
In 2014, Mazen al-Tarazi became more prominent on the Syrian scene. He dedicated two private aircraft to transporting Syrians interested in voting for Bashar al-Assad in that year's elections.
He emerged again in the same year to publish a video of himself in front of the White House attacking former president Barack Obama and U.S. policy in general. In this video, he held the U.S. administration responsible for killing children around the world, as he praised his leader, Bashar al-Assad.
In 2015, Tarazi launched a campaign under the slogan "We're returning, Syria." This campaign provided the travel expenses for the return of any young people abroad anywhere in the world to Syria. It did so to show that Syrians are returning from the diaspora to Syria, and to raise the profile of the Syrian regime abroad.
In March of the same year, Tarazi bought the Seidnaya hotel and spa in a deal worth 11 million euros. He worked to encourage Christian religious tourism to the city, given its proximity to Ma'lula, which includes historical Christian churches and places of worship. The hotel consists of around 100 rooms and 15 wings. Tarazi is attempting to raise the level of the hotel to seven stars, and to provision it with a modern means of transportation.
In the same year, Tarazi established the National Airline Company in Syria, the third private airline company in Syria after the Rami Makhluf's Cham Wings and Samer Foz's Fly Aman. The company was established in Seidnaya in the Damascus countryside, with capital valued at 70 million Syrian pounds. Mazen al-Tarazi has an 85% share in the company. The rest of the shares belong to his sons, Khaled and Ali al-Tarazi.
Mazen al-Tarazi has been able to obtain the necessary license for an airline company in his very short time in Syria through his close relationship with the Assad family. He used his network of foreign relationships to sign an agreement with the French Airbus company to buy four A321 planes at a value of 440 million euros. But because he was put on the U.S. sanctions list in 2015, he has not yet received these planes due to pressures applied by the U.S. State Department on France. His assets and properties in the United States were frozen as a result of his exploitation of his commercial activities on behalf of the Syrian regime.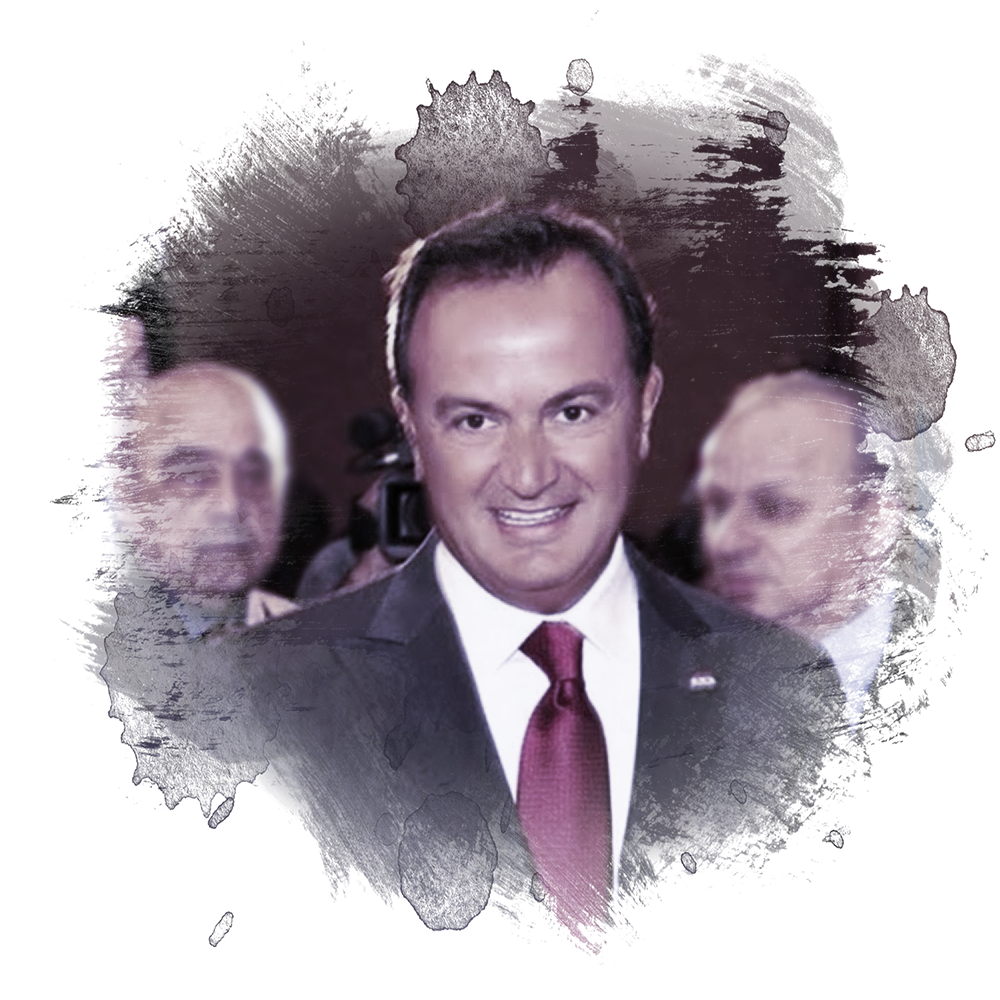 Lebanese media have given Mazen al-Tarazi in 2014 the nickname, "the Syrian crook Mazen al-Tarazi," following his arrest by the Lebanese judiciary for appearing in an embezzlement and fraud case against Lebanese businessman Reda al-Masri. Tarazi rejected this nickname, and began to slander the Lebanese judiciary and Reda al-Masri in the Kuwaiti newspaper al-Siyasah.
Tarazi purchased the house of Saad Hariri, who had inherited it from his father Rafiq al-Hariri in the al-Maliki neighborhood in Damascus. Tarazi did so after regime authorities appropriated it in 2016 because of Hariri's support for the Syrian people.
Despite the scandals that have pursued him in numerous countries, Tarazi has continued his business activity. He joined Samer Foz in his Marota City project in the region of Basatin al-Razi near the al-Mezzeh neighborhood, which depends upon Legislative Decree No. 6 of 2012 issued by Bashar al-Assad. He began to work on this project in 2017, when an agreement was signed with the Damascus General Holding Company to establish a commercial complex at a value of 108 billion Syrian pounds, as well as six other buildings in the same project. Tarazi's share in the project is 51%, while the public share is 49%. This is the first time that the investor's share would be larger than the government share.
In addition to his business activities on behalf of the regime, Tarazi provided material support to regime fighters, and the families of fighters who had been killed in combat. He did so by establishing the Basmat Amal project in 2017, which he still runs.
On 21 January 2019, Mazen al-Tarazi was placed on the European sanctions list. The European Union published on its official website a notice that said, "The leaders of the European Union met today in Brussels and agreed to widen the list of sanctions against the Syrian regime, in addition to new names of 11 Syrian businesspersons  and five entities." At the head of this list were Mazen al-Tarazi, Samer Foz, Hussam Qaterji, Khaled al-Zubaydi, and Nader Qala'i[1].
On 19 March 2019, the Kuwaiti state security service arrested Mazen al-Tarazi with a number of his assistants in a raid on Tarazi's al-Hadaf newspaper building in Kuwait. Tarazi was accused of money laundering on behalf of foreign parties, spying with foreign parties, and printing publications without a license. His collaborators were also accused of belonging to Lebanese Hezbollah and spying on its behalf. Kuwaiti authorities seized computers, cameras, and phones belonging to Tarazi and his assistants.
Despite Tarazi's denial of the charges against him, Kuwaiti security extracted information from his electronic devices and documents that they found in his office. This data suggests his involvement in the activities which he was accused of committing, and proves that he is in communication with regime cronies.
After the passage of four days from his arrest, Tarazi was released for unknown reasons without any accusation being leveled against him or his assistants. Some sources have indicated that he was arrested for political reasons following the Syrian Ministry of Finance's freezing of the funds of Kuwaiti investors.
Mazen al-Tarazi observing activities by Syrian Arab Army soldiers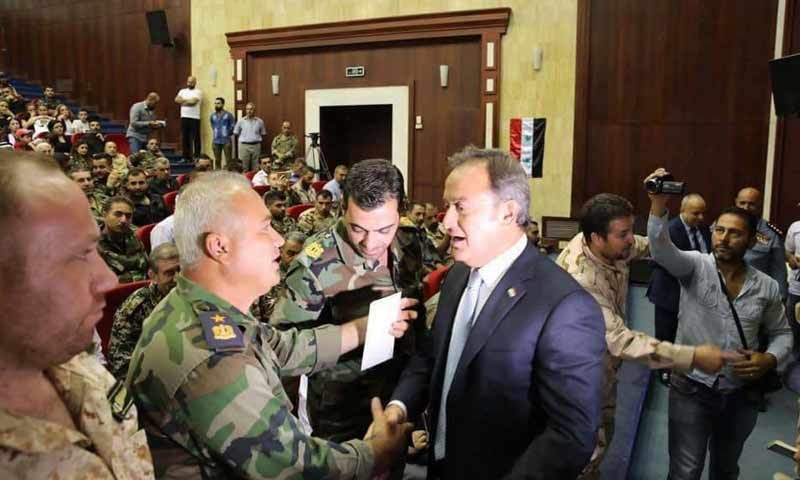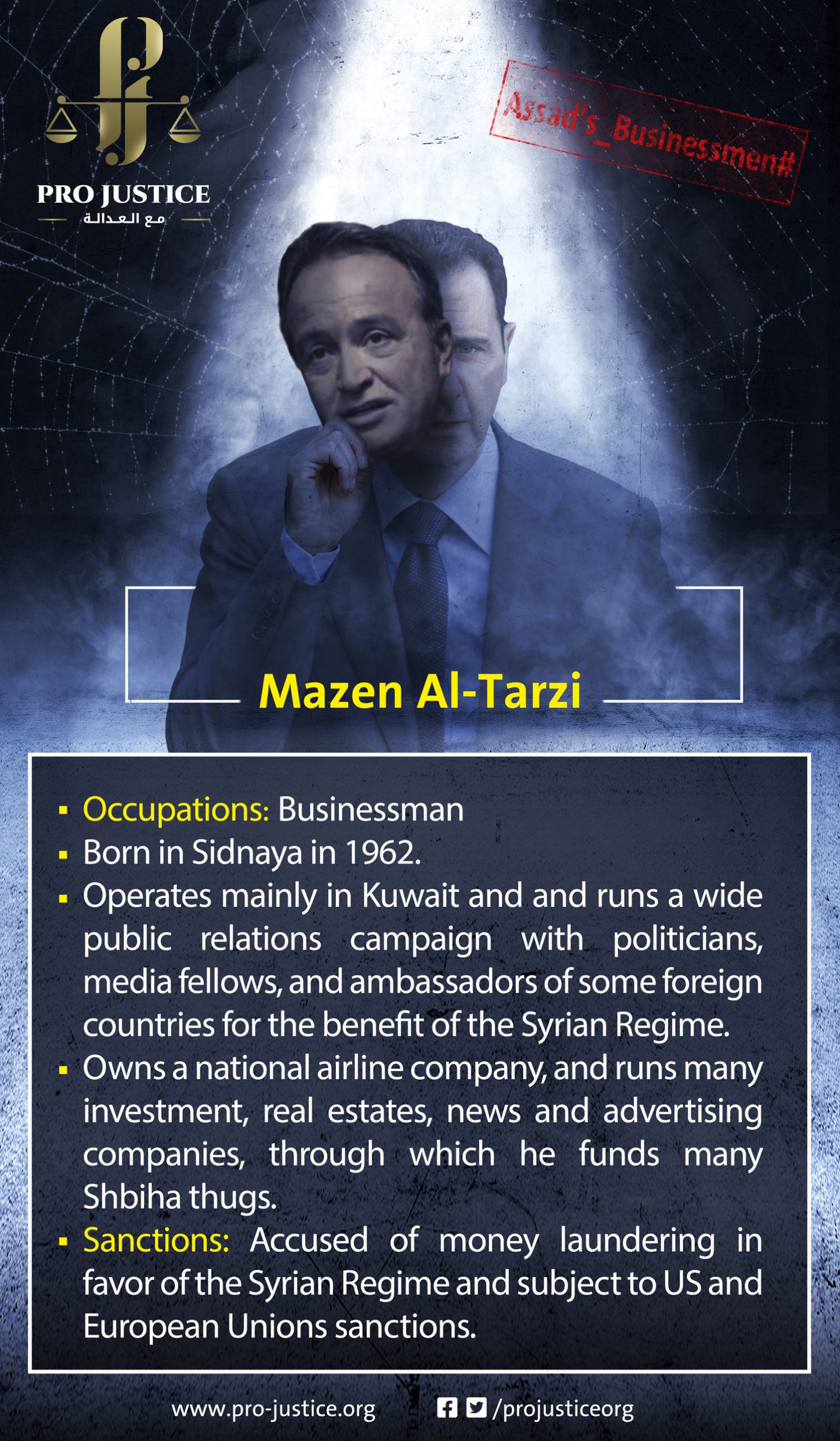 [1] Tarazi's is listed as number 266 on the European sanctions list.