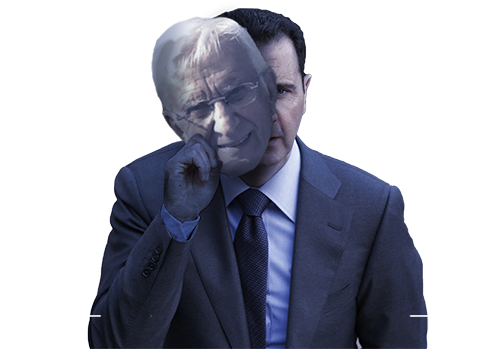 Mehran Khawanda
Place of birth: Tartus 1938
Jurisdiction: Businessman
Mahran Khawanda (originally from the Hamam Wassel village in Banyas city, in Tartous Governorate) is one of the most prominent businessmen in the Syrian coastal area, in addition to being the Honorary Consul of India in Lattakia, Tartous, and Homs, and the President of the Syrian-Indian Business Council.
Khawanda owns (along with his sons Ali, Ahmad, and Karim) several companies, the most prominent of which are:
al-Kadmous Mail and Money Transfer Services
al-Kadmous Tourism
Syrian International Insurance Company AROPE
International Exchange Company
Mahran Khandah & Co. for the packing and drying of grains and food materials
Syria and Overseas Financial Services
He is also a shareholder in the following companies:
Syria Holding Company
Syria & Gulf Bank
Cham Bank
Syria and Overseas Bank
He owns a Mazda car agency and is a provider of black-boxes for large trucks, and owns a large fleet of local transportation buses (registered to al-Kadmous Tourism Company). He also owns commercial ships and several investments in Egypt, India, and other countries.
Mahran Khawanda used to have ties with Major General Ali Douba, which allowed him to expand his business in Syria, seizing government-owned lands, and building parking lots for his fleets on those lands, in collaboration with Ali Douba. He is involved in corrupt activities, especially the smuggling of antiquities.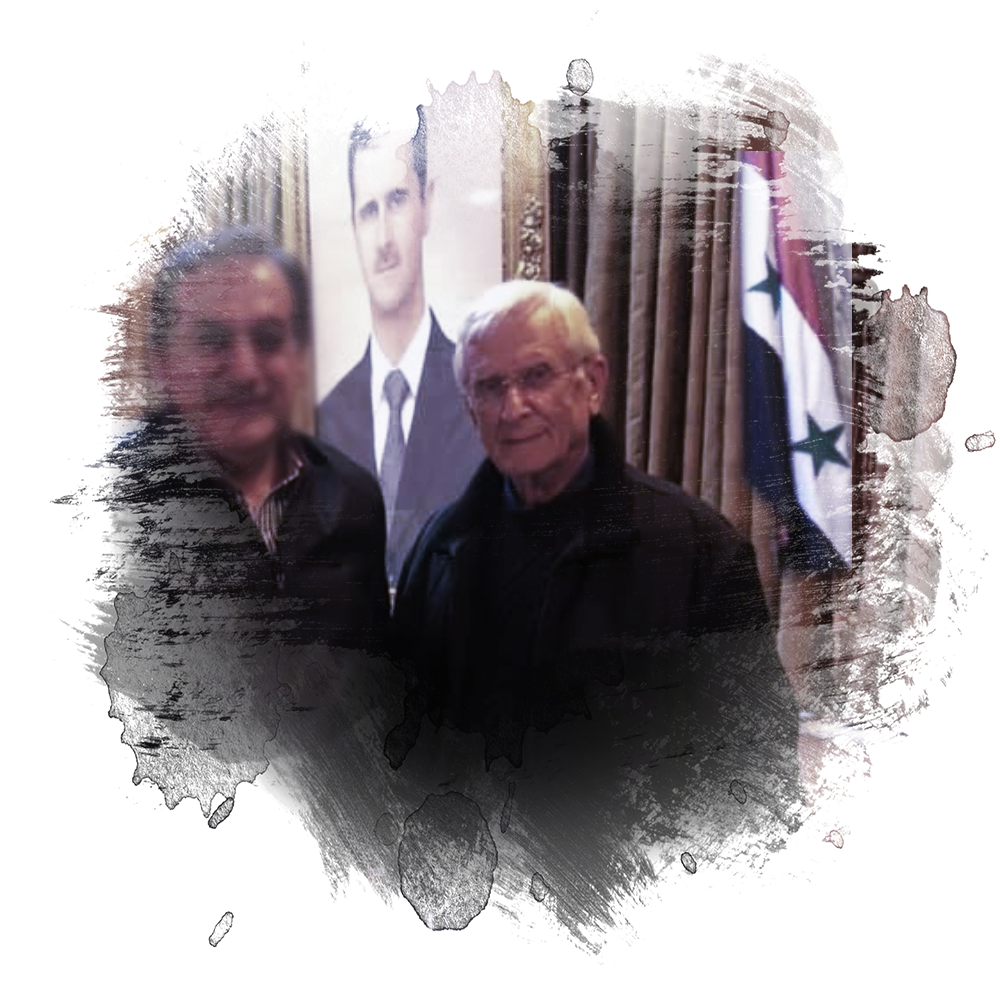 Following the outbreak of peaceful protests in March 2011, Khawanda initiated financial services to the regime, through his companies, banks, and insurance companies in which he owns shares. He put company's buses, garages, gas stations, and highways' rest areas at the service of the shabiha and regime militants, especially in the Syrian coastal area. Khawanda also provided the regime's militants with housing, food, and monthly salaries with his own money. His ships provided support abroad, and his banks provided financial cover to the regime to elude sanctions, which prompted the EU to add Khawanda to the sanctions lists. Afterward, Khawanda resigned from the board of directors of the Syria and Overseas Bank, and he claimed that he leased his buses to other parties, to evade the responsibility for the massacres and violations committed by the regime forces between 2011-2012, in Tartous, Homs, Lattakia, and Hama.
Despite the services Khawanda provided to the regime, this did not prevent the Ministry of Finance from issuing Resolution 1145 -due to the criminal case (91/2014)- which ordered that a precautionary seizure be imposed on the movable and immovable properties of Mahran Khawanda, following accusations of smuggling goods into Syria, and the fine imposed on him was calculated at about 20 million Syrian pounds. However, he was able to solve that issue later.
As he turned 81, Khawanda resorted to his sons, Karim, Ali, and Ahmad to run his financial empire and continue facilitating the regime's operations through the al-Kadmous Group of companies that controlled a large portion of the local transportation in Syria, and he kept the role of general supervisor for himself.