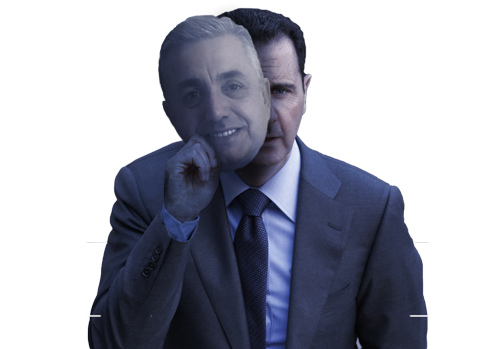 Mohamad Afndar
Place of birth: Damascus 1970
Jurisdiction: Businessman
Mohammad Samer Mohammad Mazhar Afdar (b.1970, Damascus) was born into a middle-class family. He studied mechanical engineering at Damascus University, then he started his first business in the al-Sufaraa Print House, owned by his father, on Maisaloun Street in Damascus, where he printed publications for the global money transfer company Western Union, and later tured himself into banking and money transfer businesses, and become a partner in both Aldiar and Tawasol exchange companies. He later became an agent for Western Union in Syria and occupied the General Manager position.
He established the company Cards and became its general manager, and established Tawasol Media and Advertising, and the Al-Jadedia Company.
He is a co-founding partner of Tawasol Telecommunication and also the TGHN company in Syria.
It is worth mentioning that Aldiar was the first licensed money transfer company in Syria in 2007, with a capital of 2 billion Syrian pounds.
When the peaceful protests started in 2011, Afdar started handing the list, for the Syrian security forces, of all funds sent from abroad to aid the opposition, and used his privileged access to the Western Union database, as a branch manager, to hand the Syrian Security Forces all details related to wanted people, both inside the country and abroad.
In addition to services he provided to the Syrian security forces, Afdar is one of the most prominent economic fronts of Rami Makhlouf, through his brother Col. Hafiz Makhlouf, who has been a very close friend of Afdar since their studied together in Laique School in Damascus (later called Bassel al-Assad School).
With the support of Rami Makhlouf, Afdar became one of the important bankers in Syria, where he dominated the remittance sector and helped Rami Makhlouf in the acquisition of communication and remittance sectors of the country, and as per a report published by the Daraj media platform titled: Paradise Documents: Offshore Lebanon a platform for Syrian elite and partnerships of Lebanese citizens with Syrian businessmen.
In June 2011, Afdar partnered with Lebanese politicians to establish a financial company called M – PAYMENTS VENTURE HOLDING S.A.L. Amal Hikmat Abu Zaid, a member of the Change and Reform bloc in the Lebanese parliament, was the chairman of the company, and Emad Saleh al-Mashnouq, brother of Interior Minister Nohad Machnouk, was one of the major partners, he owned 270 shares, in addition to lawyer Tawfiq Mo'awad, president of the Maronite League, who owned 405 shares, and Afdar who owned 110 shares in the company that played a big role in leaking important information about Syrian citizens and their relatives inside Syria and abroad.
Afdar established two companies for electronic payments and financial and tourism investments, with a capital of 185 million Syrian pounds. The Ministry of Internal Trade and Consumer Protection ratified the statute of electronic payment cards company, with a capital of 25 million Syrian pounds.
He also established along with his children, Tolin and Ghassan, a company named TGHN with a capital of 160 Million Syrian pounds, to participate in the establishment of development projects, through partnership with companies, banks, financial institutions, and social banking (micro-finance institutions). The establishment and investment in services, tourism and commercial institutions, and owning, renting, and 2 in real estate and cars was needed to realize the purpose of the company.
The statute of this company, which was ratified by the Ministry of Internal Trade and Consumer Protection on Jul. 26, 2018, states that the company has the right to amend its goal totally, or partially by a decision of general ِauthority, without considering that amendment as a new entity. The capital was divided into 160,000 shares, with a share price of 1,000 Syrian pounds. Samer owned 159,998 shares, and the two remaining shares were owned by his two children Tolin, 11, and Ghassan, 4. One of the fun facts about this company is that its statute states that the Managing Director is either one of the shareholders or a third party, and is appointed by the general authority (Afdar and his children) and practiced his work under the powers set out in the Companies Act, and to be run by Afdar, for a term of four years, renewable by a decision of the general authority.
Although Samer Afdar is dominating the remittance and electronic payment sectors, he is in fact just a front, working invisibly for the Makhlouf family to enable Maher to elude sanctions and move globally through companies, and partnerships formed for such purposes.