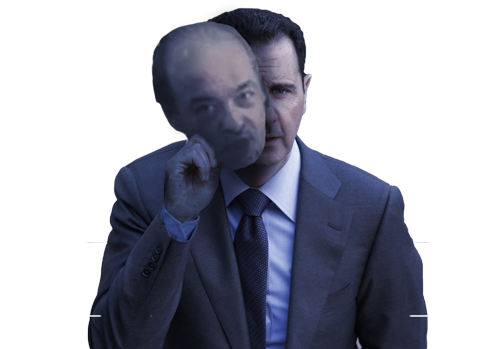 Mohammad Shwaiki
Born in: Damascus in 1972
Jurisdiction: Businessman
Mohammad Amer Mohammad Akram Shwaiki (b. 1972, Damascus) is one of the shadow businessmen on whom the Iranian and Syrian regimes rely to elude sanctions, and traffic funds and oil from Iran to Syria and Lebanese Hezbollah. Unlike the rest of the businessmen supporting the regime, Shwaiki didn't appear directly or even semi-directly, but he secretly ran his businesses until he was listed on the US sanctions list on Nov. 20, 2018, when the US Treasury Department detailed what Mohammad Shwaiki is doing with a group of six people and three entities, which were listed later on the US sanctions list.
Early in 2011, Mohammad Shwaiki co-founded Takreer Company, an oil refining company in the Damascus Countryside, with two percent of its shares. He is also a the co-founder and director of Global Vision Investment (GVI) and owns 50 percent of its shares, and also is a general manager and co-founder of Jalanbu & Shwaiki Company and owns 50 percent of its shares. The sum of all the capital from those three companies doesn't exceed 5 million Syrian pounds, which offers a clear picture of them being shell companies participating in eluding sanctions and trafficking money and oil through Russia to Syria.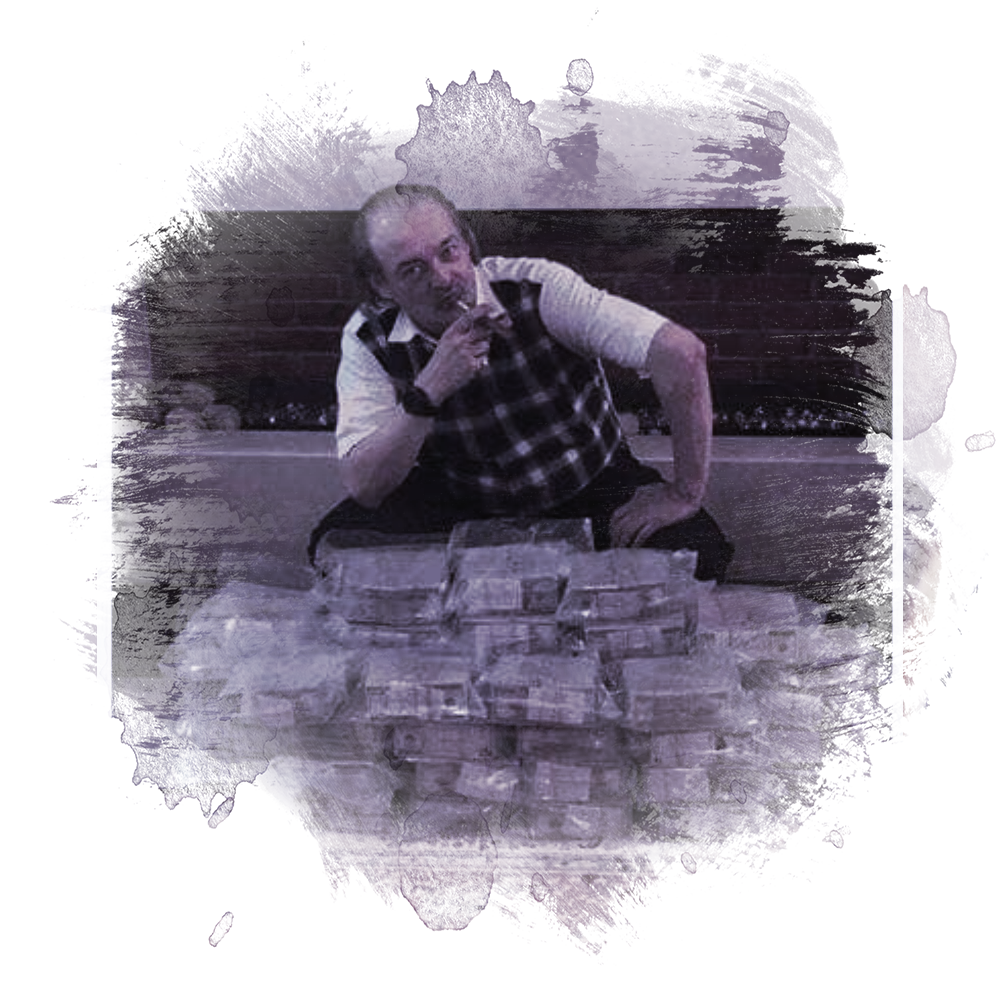 The US Treasury Department published a chart detailing the working mechanism used by Mohammad Shwaiki, who resides in Russia, in cooperation with individuals and entities that form an interconnected network and utilizes GVI to hide its activities.
GVI works in cooperation with Prom Syrio Import (PSI), which is affiliated with the Russian Ministry of Energy, to facilitate the shipping of Iranian oil from the Iranian National Oil Company to Syria and uses several ships, many of them were provided by European companies at least since 2014. The ships disabled the auto-identification system as a means of hiding the true final destination of the Iranian oil. In return, the Iranian central bank deposits funds into Shwaiki's account at the Mir Business Bank in Russia, through Tadbir Kish, an Iranian Medical and Pharmaceutical Company, then Shwaiki transfers payments to PSI. The Mir Business Bank is owned entirely by Bank Melli Iran. Mir Bank is a conduit for the implementation of the IRGC's financial services, where both Rasul Sajid, the director of CBI's International Department, and Hossein Yaqoubi, the CBI's managing director for international affairs, facilitated Mohammad Shwaiki's work. PSI's deputy director Andrei Dogayev work closely with Yaqoubi to coordinate the selling and payment delivery operations.
Shwaiki also transfers hundreds of millions of dollars to several armed militias in Syria through the Central Bank of Syria, as well as paying hundreds of millions of dollars to Mohammad al-Qasseir for moving arms, money, and military technology from Syria to Lebanon, helped by Mohammad Qassem al-Bazzal.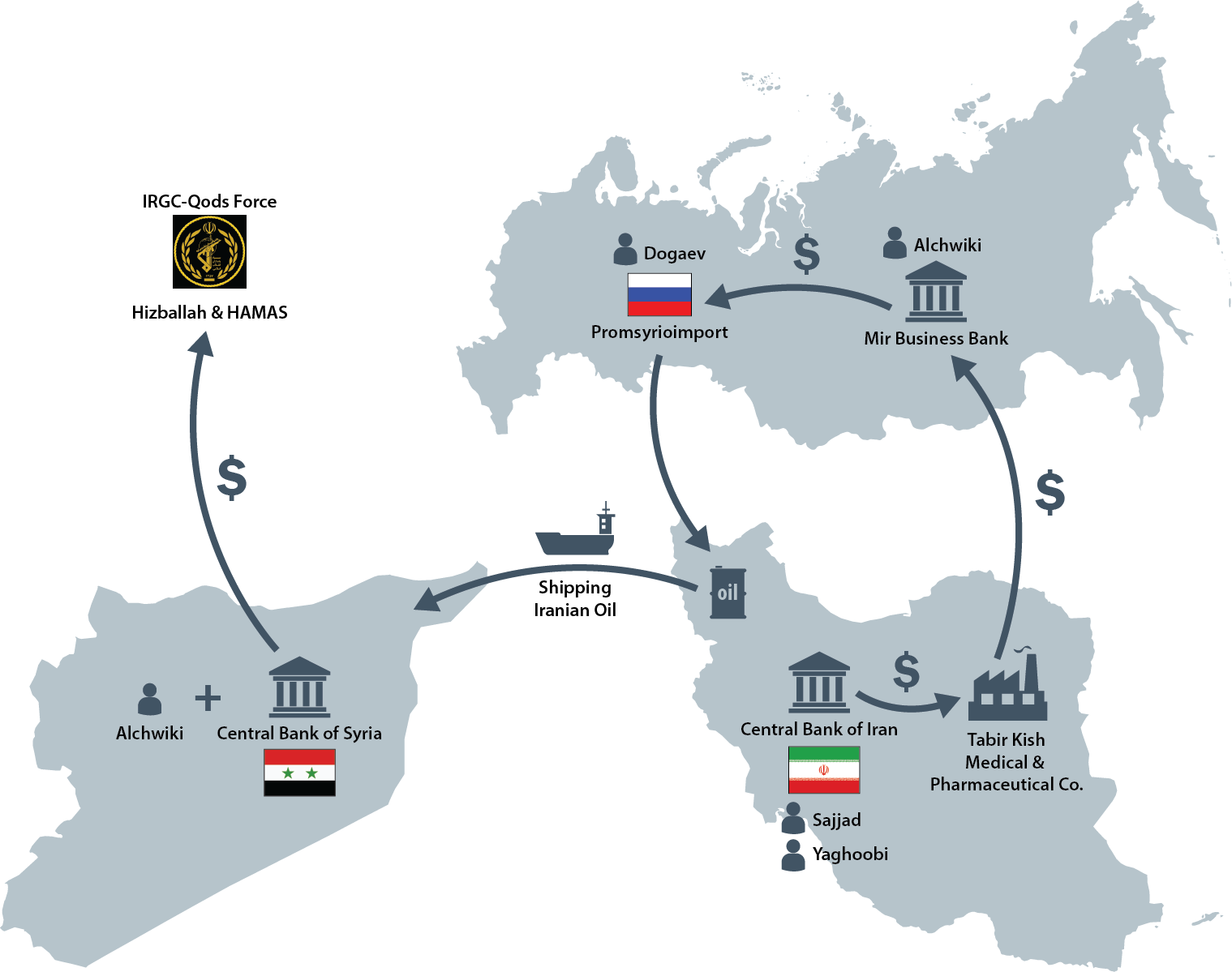 A Letter to Rasul Sajid confirming receipt of 63 million dollars by Mohammad Shwaiki.