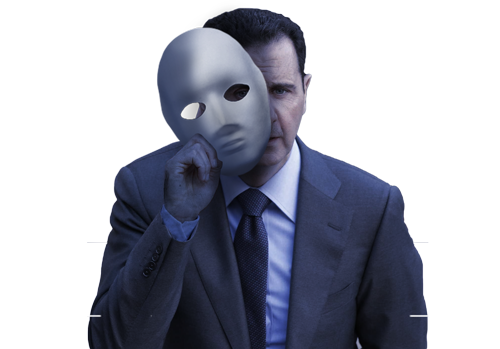 Nazir Jamal Addin
Place of birth: Damascus 1962
Jurisdiction: Businessman
Mohammad Nazir Ahmad Jamal Addin is the sone of Ahmad Jamal Addin, one of the most prominent businessmen in the building materials field in Damascus.
Addin started working with his father in 1980, then in 1999, he established al-Arabia for Projects & Equipment APEX, in partnership with the engineer Nabil al-Saadi, a company that specializes in the import, sales, and distribution of building materials and plumbing tools.
Nazir owns and runs several companies, including, Aayan Projects & Equipment, Tomouh Investments & Real Estates Development, al-Qimma for Real Estate Development, Manazel Projects & Equipment, Rakeen Development – Syria. Also, he is the vice-president of the Syrian-Omani Business Council, and he owns 14 percent of Oman Porcelain in Oman.
In March 2018, Nazir entered the Marotta City Project after he established (in partnership with Dimashq al-Sham Holding) a company under the trade name Bunyan Dimashq, a private anonymous joint-stock company, through a partnership agreement between al-Qimma LLC and Tamayyoz LLC. Established by Nazir and his father Ahmad in 2018, al-Qimma LLC was worth of a capital of 5 million Syrian pounds (10,000 dollars), while the partnership with Dimashq al-Sham Holding is worth more than 34 million dollars.
Sources point out, that the sum of the capital of Nazir's companies is less than 100,000 dollars, while he has investments totalling tens of millions of dollars, which shows that his involvement in the Marotta City Project is nothing but a commercial front for the regime, that is working on building a fancy housing project over the ruins of civilians displaced from the Basateen al-Razi area, according to the Presidential Decree 66 for the year 2012.
Nazir Jamal Addin's humble business career, which started with a small plumping hardware store in Damascus, and turned into al-Arabia for Projects & Equipment, within record time, confirms that he works as a commercial front for the regime, just like Hayyan Kaddour, and Maan Haikal, who are running through small capital companies and projects worth hundreds of millions.
In early 2019, the EU added Nazir Jamal Addin to its sanctions list, as a financer, and beneficiary from a relationship with the Syrian regime, and that with other Syrian regime-supporting businessmen he is forming business fronts to help the regime escape sanctions, and provide much needed support, so that the regime can, to continue its violations and crimes against Syrian civilians.