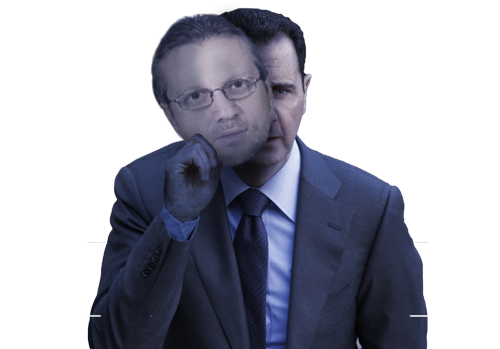 Nader al-Qala'I
Place of birth: Damascus 1961
Jurisdiction: Businessman
Syrian businessman Nader al-Qala'i was born in Damascus in 1961 to a well-off family. He graduated from the Commercial Community College in Damascus. He continued his studies in the United Kingdom, then worked in management in companies belonging to his father, Muhammad al-Qala'i, that were involved in real estate and the importation and sale of automobiles. He suffered major losses in 1984.
During his studies in Damascus, Nader al-Qala'i became acquainted with Basil al-Assad through an equestrian club. They became close friends and frequently visited one another until Nader departed for the United Kingdom to complete his studies. In the United Kingdom, Nader played a major role in selling paintings and artifacts for Basil al-Assad and Nader's brother Hisham, who resided in Canada and was accused of selling Syrian artifacts by Canadian customs officials. Nader then left for Paris, where he opened a restaurant.
Upon Basil's death, Nader lost much of his influence. This led him to grow closer to Bashar al-Assad's cronies, especially Brigadier General Hafez Makhluf, who helped him borrow large amounts of money via the manager of the Syrian Real Estate Bank, Muhammad Makhluf, father of Rami and Hafez. Since then, Nader has worked as a façade for the business of Rami and his father. This is especially the case with regards to Nader's companies' involvement in the production and sale of oil to European states in arrangements that include large commissions that go primarily to the Makhluf and Assad families.
As his relationships with influential figures in the ruling elite evolved, Nader al-Qala'i was tasked with recovering the money of Basil al-Assad, estimated at around 4 billion USD. Basil was posthumously married to one of Nader's relatives to enable the transfer of his wealth to Syria. A portion of this money was given up to Swiss banks.
The relationship between Nader al-Qala'i and Rami Makhluf developed after this deal, and the two men became partners in embezzlement and fraud. Nader al-Qala'i and Iyhab Makhluf, Rami's brother, were appointed as legal guardians by the Syrian judiciary in the Syriatel communications company case raised by the Egyptian businessman Nagib Sawiris against Rami Makhluf. This led to the appointment of Nader al-Qala'i to the position of CEO of Syriatel. His influence subsequently expanded in the field of banking through his role as director of Bank Byblos Syria.
Nader continued to engage in corruption on behalf of the Makhluf family during his new tenure. In 2005, Rami Makhluf and Nader al-Qala'i traveled to China to sign a commercial agreement with the Huawei cellular communications company. They requested a 20% commission for this deal, surprising the Huawei board because it is unusual for the owner of a company like Syriatel (i.e., Rami Makhluf) to request a personal commission. This strengthened suspicions that the company's de facto owner is Bashar al-Assad.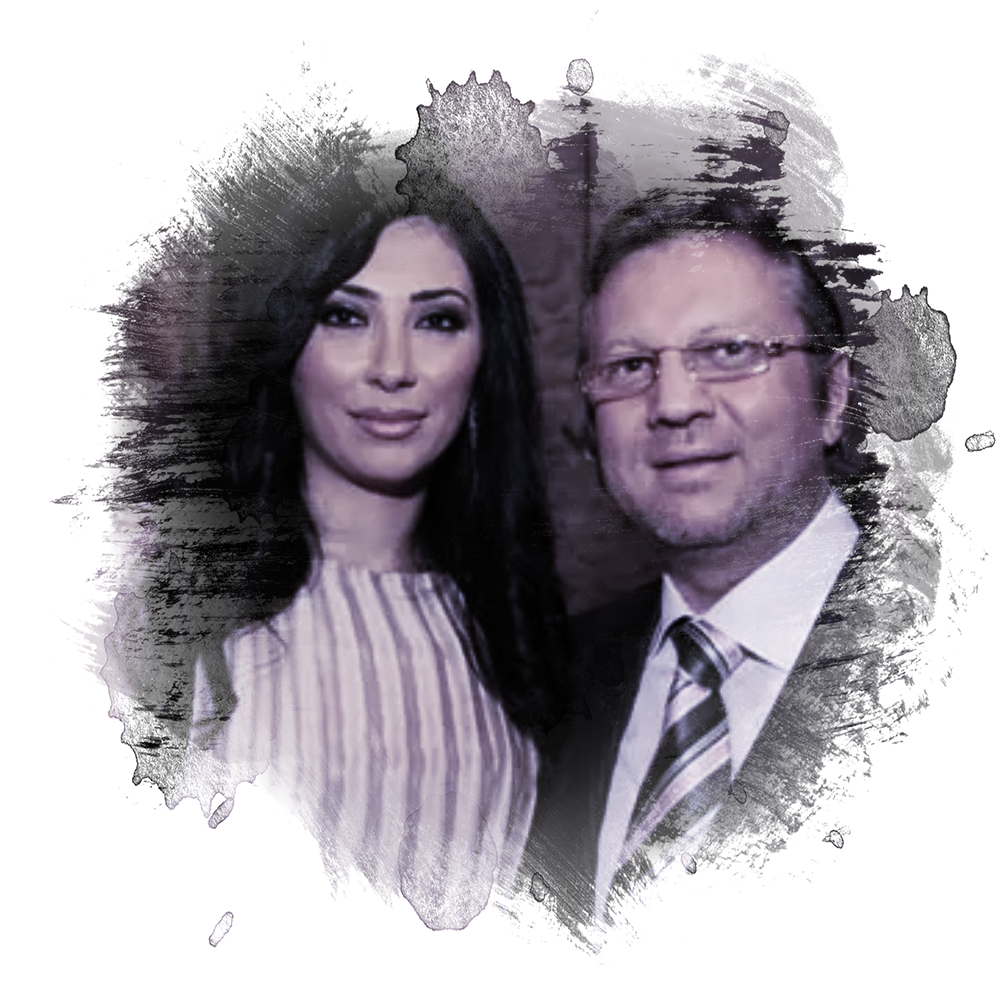 Nader Qala'i with his wife Maryam Hajj Hussein
In 2008, the relationship between Rami Makhluf and Nader al-Qala'i deteriorated, leading to Qala'i's removal from shared investments with Rami, especially in Cham Holding, Syriatel, and Mashriq for Real Estate Investment. Nader, his children, and his wife left for Canada, where he established Telefocus Consultants Inc. in the city of Halifax. At the time, Qala'i accused Makhluf of stealing one billion Syrian pounds from him.
With the outbreak of the Syrian revolution, and the imposition of economic sanctions on the Syrian government and businesspersons  connected to the Syrian regime by the United States, the European Union, and other states, the door was opened for Nader al-Qala'i to return and help the regime evade sanctions. Nader acted as a commercial intermediary for the regime outside of Syria through three companies in Lebanon, where he was able to open funds and transfer contracts. He also extended his commercial activities in aid of the regime in Austria, the United Kingdom, Egypt, the UAE, and Romania, as well as the United States via Basil al-Qala'i, who resides in New York.
The relationship between Nader al-Qala'i and Rami Makhluf was quickly restored after 2011. Information suggests that they are partners in 45 companies, and work through their wives' families to evade sanctions. Rami Makhluf's wife is Razan 'Uthman and Nader al-Qala'i's wife is Maryam Hajj Hussayn. They are active in commerce, and act as facades for their husbands. Qala'i's brother-in-law manages the Talisman hotel in Damascus and the Syrian Yacht Club.
In 2013, the Romanian government froze the assets of Rami Makhluf. But it failed to freeze the assets of his father-in-law Walid 'Uthman, the Syrian diplomat to Romania; his two sons ,Ali and Qusurah (who are business partners of Nader al-Qala'i); or companies belonging to Rami Makhluf, Nader al-Qala'i, and Haytham al-As'ad.
The regime has depended upon Nader to manage companies in Damascus, Vienna, Beirut, and Brussels, where Qala'i has established three companies specializing in real estate (Domicilum Ltd, Pendulum LLC, and Treasure Properties LLC) with Walid 'Uthman's sons. Ali, Walid's youngest son, purchased a commercial consortium with Haytham al-As'ad in Baku. Qusuwah 'Uthman and Nader al-Qala'i control a number of companies in Vienna, the most important of which are Treasure Properties GmbH and Medox Group, which manages Rami Makhluf's real estate investments in Dubai.
In March 2017, Nader al-Qala'i established a real estate development company with a capital valuation of 50 billion Syrian pounds in an attempt to fill the large void in the investment market following the flight of capital outside of Syria. This company is one of the avenues through which Bashar al-Assad distributes roles between his cronies to give them wide authorities to act on behalf of the government, and to manage all of the major real estate assets owned by Syrian governorates and towns that have faced destruction. Nader also funds reconstruction through this company.
Nader al-Qala'i's activities have been under investigation by Canadian authorities since 2016 because he is accused of hiding information related to his commercial activities, his material income, his relationship with the Syrian regime, and his violation of Canadian sanctions imposed upon the Syrian government. He was also discovered to have paid a sum of 140,000 USD to the Syrialink company.
Nader al-Qala'i's Home in Canada