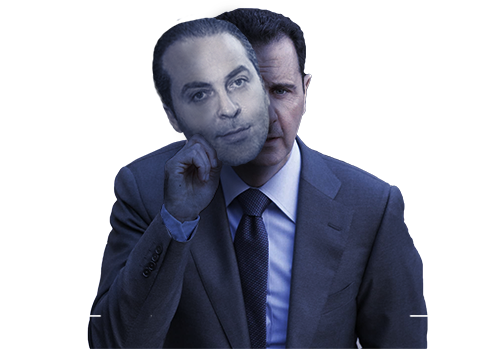 Samer Fawz
Place of birth: Latakia 1973
Jurisdiction: Businessman
Businessman Samer Foz was born in Lattakia in 1973 to a merchant family. In 1988, his father Zuhair established the Foz Holding Group, which imported and exported food products. He expanded his activities to include the fields of real estate and media, establishing the Aman Holding Group and its subsidiaries: Foz for Commerce, Muhaymin for Transportation and Contracting, Suruh for Construction, and the Easy Life Company. He also founded the Foz Charitable Association, which is active in Lattakia city and the Lattakia countryside.
Samer Foz is CEO of the Foz Holding Group. He also owns the Offshore company, headquartered in Moscow, in addition to companies in Holland, the UAE, and Lebanon. The Foz group is active in import-export: Aman Company, for instance, imports 50,000 tons of cement per month from Turkey to Syria, and distributes Portland cement produced in a factory near 'Ayn al-'Arab by the French La Farge company. The Foz group also exports Renault trucks to Iraq.
Samer Foz has major business in Turkey. He owns a mineral water factory called Mecidyia in Erzurum, as well as warehouses and silos with a capacity of 150,000 tons in Iskenderun. He has invested in a gold mine south of Ankara, and has also invested in hospitality: the Foz group is currently working on a five-star hotel in the Bodrum region and residential complexes in Istanbul.
Foz was imprisoned in Turkey in 2013, under the accusation of participating in the murder of an Egyptian-Ukrainian businessman named Ramzi. Foz was held in prison for four years, but was released after serving only six months of prison time. He paid a bail bond estimated at 3 million USD, according to a report by the Milliyet newspaper on 24 October 2013[1].
Despite Foz's criminal record, the Foz Group has continued to expand in Turkey. In 2017, the company announced the establishment of a fertilizer and livestock factory at a value of 60 million USD, occupying 80 acres in the al-'Aziziyah area of Erzurum. The factory is expected to open in May 2018 in the presence of a number of Turkish political leaders. Samer Foz also holds Turkish nationality.
In Syria, Samer Foz gained prominence after acquiring the shares of competitors who had exited the arena. These included the Ghreiwati Group and the Hamsho Group, which was listed on the European sanctions list and then had its assets were frozen by the regime because of its failure to pay back a loan of 3.8 billion Syrian pounds. This allowed the Foz Group to acquire the assets of companies belonging to 'Imad Ghreiwati and Muwaffaq Qaddah. The Foz Group thereby came to dominate the sugar and automobile markets, especially the Hyundai and Kia brands. It also gained sole agent status for several Iranian companies, became involved in the manufacture of cables and pharmaceutical products, and established two iron workshops: one in Hissieh, Homs, and another in Darfalah, Lattakia, with a productive capacity of around 1.5 million tons. Foz aims to win government contracts for the upcoming reconstruction phase, and to secure licenses to purchase metal fragments from destroyed buildings in Syria's cities and towns.
Samer Foz owns the Mashriq restaurant and event space in central Damascus, which is attended by elite regime figures. The Aman Holding Company also acquired the Marota City project in the Basatin al-Razi area near the Mezzeh neighborhood of Damascus. This project is controversial because it is based on Presidential Decree No. 6 of 2012, which allows the expropriation of homeowners' property in Damascus. The project is also based on Legislative Decree No. 19 of 2015, which enables the establishment of private joint-stock holding companies to administer assets inside the administrative boundaries of governorates and cities. Legislative Decree No. 19 is seen as a means of transferring private lands in key locations to regime cronies.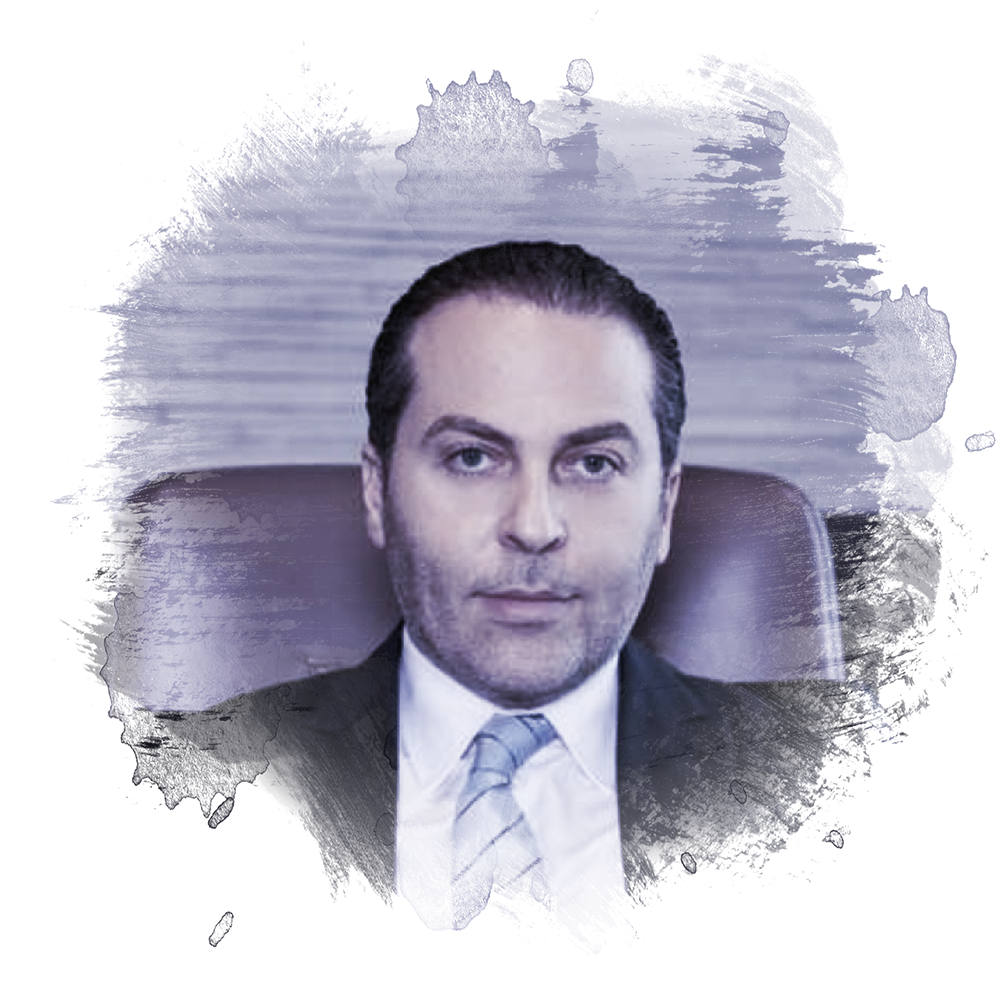 In August 2017, Foz announced the establishment of the MENA Company, with an estimated capitalization of 25 billion Syrian pounds, to build a sugar refinery near Homs. This refinery will have a capacity of 3,500 tons per day, or the equivalent of one million tons per year. In November of the same year, Foz also established a pharmaceutical factory in the industrial city of 'Adra, outside of Damascus, to produce cancer drugs with licenses from Canadian and South Korean companies. This factory is valued at 28 million Euros.
In 2018, the Foz Group acquired a 55% share – which had previously belonged to Saudi billionaire Prince al-Walid bin Talal – in the Four Seasons hotel in Damascus, which has hosted major United Nations employees and visiting diplomats since its founding. In April of the same year, it was also announced that a new private airline called Fly Aman was being established. This airline is owned by Khaldun Zu'bi and Bashar Muhammad 'Asi. Samer Foz's was not listed as a participant in this venture. But Khaldoun Zoubi is Vice President of Aman Holding Company, and 'Asi is CEO of Aman Damascus. In the same month that Fly Aman was announced, Foz indicated that he had signed an agreement with the Korean automobile giant, Hyundai, to sell and distribute commercial vehicles. The I Motors company will assemble these vehicles in Syria. This is the fourth agreement of its kind, following the 2017 agreement to assemble the automobiles from the Chinese commercial car brand BYD from semi-disassembled parts ("semi-knocked-down kit"). Samer Foz also owns the license to assemble Toyota and Kia cars.
According to a report by the American website, "The Daily Beast," a Trump campaign funder, Brian Ballard, purchased ASM International General Trading, which belonged to the Foz group of companies, in March 2018.[2]
Through this wide-ranging international economic activity, Samer Foz's group of companies aids the regime in avoiding economic sanctions imposed by the European Union and certain states. The regime has endeavored to evade sanctions by relying on businessmen like Samer Foz, who are not included in the sanctions lists and are used to establish secret relations with various states.
As for military matters, Samer Foz funds the Military Security Shield Forces militia,[3] which is linked to the Air Force Intelligence Directorate via the Lattakia office known as "Branch 223." This militia participated in the assault on the Salma district in the northern Lattakia countryside alongside the Suqur al-Sahra', Liwa' Assad Allah al-Ghaleb, Liwa' Usud al-Hussain, Nusur al-Zubi'ah, and National Defense militias. The Military Security Shield Forces militia also participated in battles for Kinsabba in the northern Lattakia countryside, and in battles for Castello Road. The latter battles aimed to complete the encirclement of Aleppo and aided in the assault on the city, leading to the deaths of more than 1,300 civilians and the displacement of over 100,000 others.
Foz's militia also participated in operations in Hama Governorate, and in battles in Damascus and Rif Damascus. Samer Foz provided headquarters, aid, and commercial facilities in support of regime forces, including especially his own Military Security Shield Forces militia. This group committed horrifying massacres that killed hundreds of civilians. Its fighters also committed acts of theft, looting, kidnapping, and blackmail.